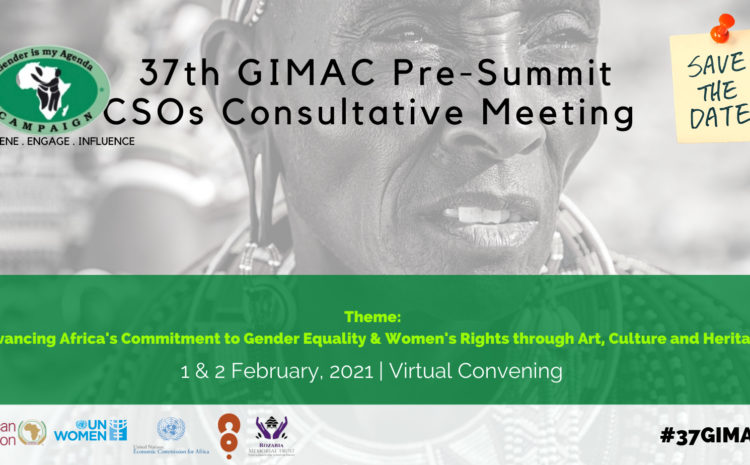 37th GIMAC Pre-Summit CSOs Consultative Meeting on Gender Mainstreaming in the African Union and Member States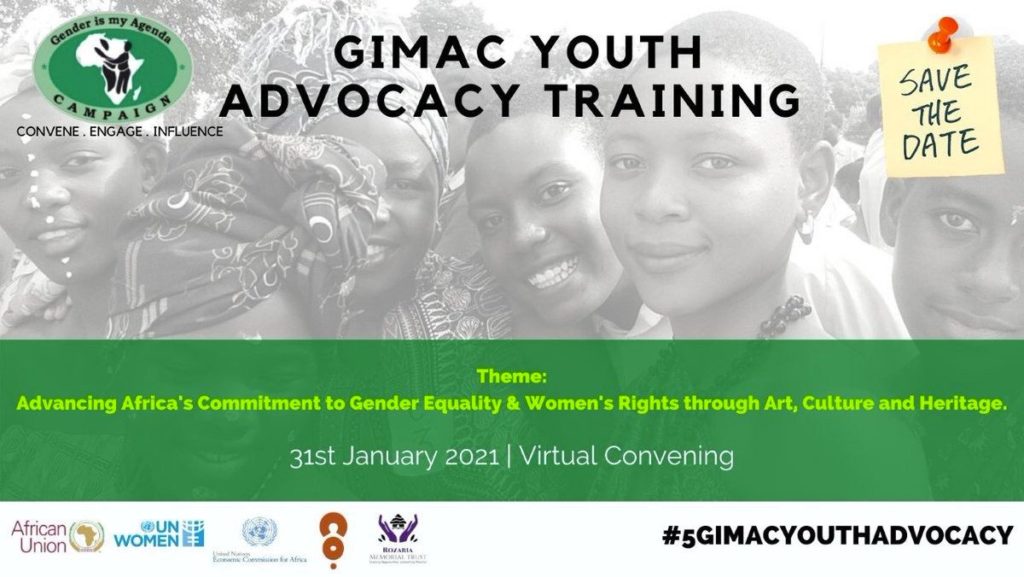 The 37th Gender Is My Agenda Campaign (GIMAC) Consultative Meeting on Mainstreaming Gender Equality in the African Union and Member States took place virtually from January 31st to 02nd February 2021 under the theme: "Advancing Africa's Commitment to Gender Equality and Women's Rights through Arts, Culture and Heritage'' which is a follow-up to our 36th virtual session. The theme was aligned with the African Union (AU) dedication of the year 2021 as the year for "'Arts, Culture and Heritage: Levers for Building the Africa We Want.'' The 37th GIMAC brought together over 200 delegates from over 35 countries, including representatives of African Union, Regional Economic Communities (RECs) and United Nations officials, leading Civil Society Organizations (CSOs) on Gender in Africa, Diplomatic Missions and other interested groups in advancing women's rights in Africa. Drawing from the two-day discussions, participants outlined key recommendations.
African Union Summit:
Theme: 'Building Resilience in Nutrition on the African Continent: Accelerate the Human Capital, Social and Economic Development.'
GIMAC Theme:
Advancing Women's Access to Economic Resources to Build Our Continent's Resilience in Nutrition.
37th GIMAC Pre-Summit CSOs Consultative Meeting registration form
Dates: January 31st 2022 -February 2nd 2022