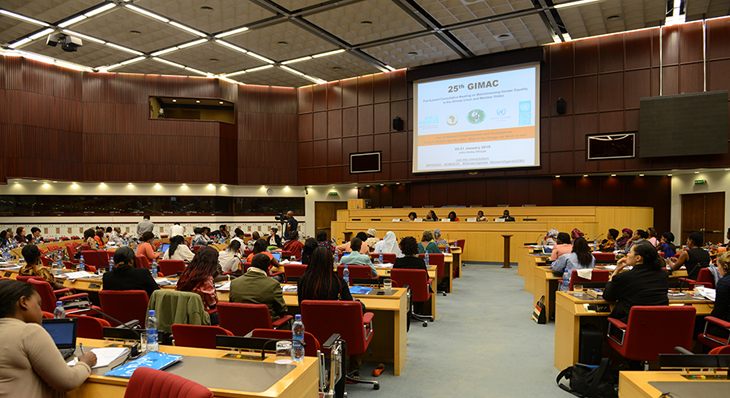 The 26th GIMAC Pre-Summit Consultative Meeting on Gender Mainstreaming in the AU is taking place in South Africa on 8-9 June 2015
The next Gender is my Agenda Campaign (GIMAC) Pre-Summit Consultative Meeting will take place on 8-9 June 2015 in South Africa and will focus on the "Year of Women's Empowerment and Development towards Africa's Agenda 2063: The Way Forward". It will be the occasion to take stock of our achievements since last GIMAC in January and to discuss the way forward. It will also be a key platform for African CSOs, the Diaspora and policy makers to debate on solution-oriented measures towards women empowerment and gender equality.
African Union Summit:
Theme: 'Building Resilience in Nutrition on the African Continent: Accelerate the Human Capital, Social and Economic Development.'
GIMAC Theme:
Advancing Women's Access to Economic Resources to Build Our Continent's Resilience in Nutrition.
The 26th GIMAC Pre-Summit Consultative Meeting on Gender Mainstreaming in the AU